PDK: the PIMS Development Kit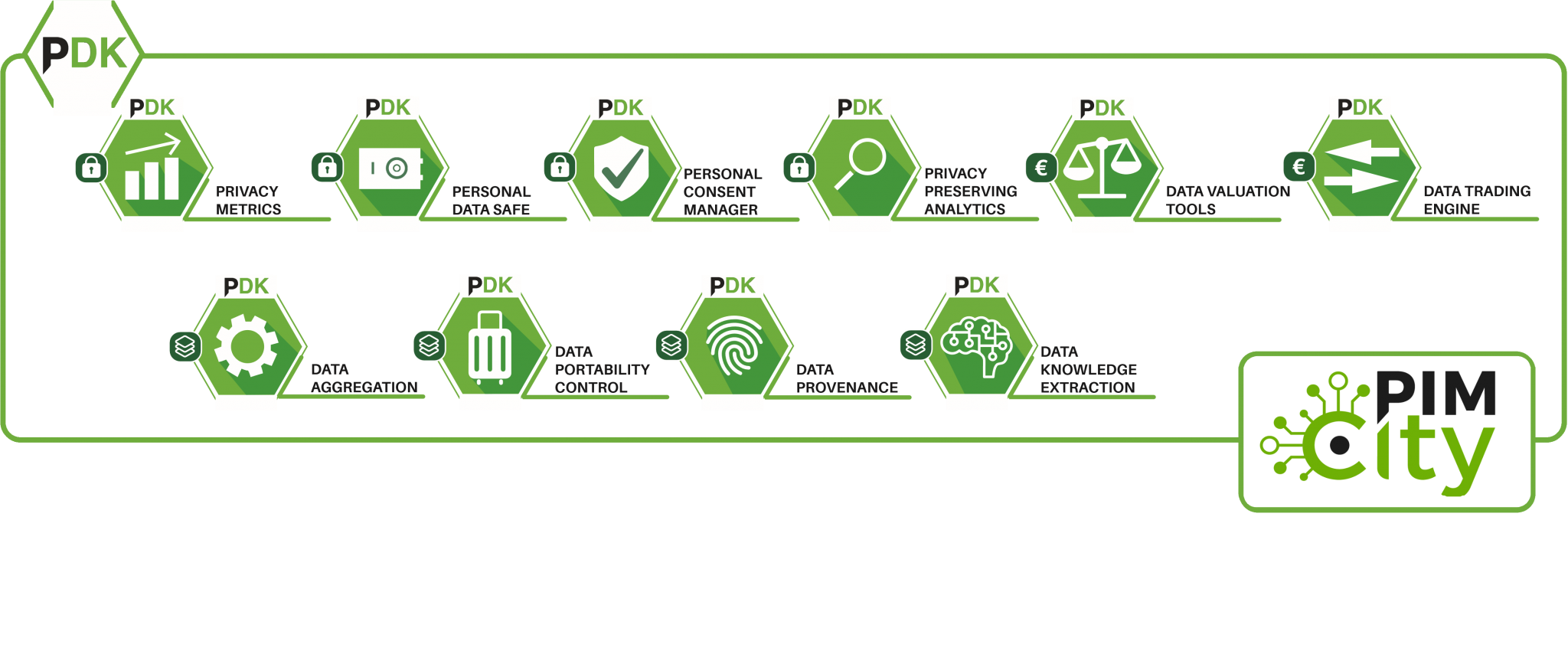 PDK components
With the PIMCity PIMS Development Kit (PDK), we offer basic and generic components that support the fundamental functionalities for Personal Information Management Systems (PIMS). These modules are released as a Software Development Kit (SDK), aiming to streamline the development and integration of PIMS. Our goal is to commoditize the complexity of creating PIMS to lower the barriers for companies to enter the web data market.
Tools to improve users' privacy
They include functionalities that allow the users to take informed decisions about which information to share and with whom.
Tools for a new data economy
Fundamental for PIMS is the creation of a transparent, open and easily accessible data market. We identify two fundamental components and functionalities for this.
Tools for novel data management
Data needs to be exported, imported and exchanged using standard mechanism, with proper metadata that let the system know the data source, data value, and facilitate the data aggregation from heterogenous sources.