PIMCITY exploitable outputs
PIMCity will develop a holistic platform for comprehensive and transparent auditing of data that is exchanged on the Internet by any individual or corporation accessing web services.
This "solution as a whole" is formed by a set of components developed as part of the project. Here are summarised these components (project outputs). 
Outputs 1 to 4 will be protected with trademark, and a free version of them will be released as open source, sharable with public licenses. Nonetheless, Open Access restrictions may apply for underlying algorithmic or methods susceptible of being protected through patents, or industrial partner's foreground components kept confidential to safeguard competitive advantage. Output 5 will be protected with copyright and made sharable through public licenses.
OUT1
Basic, generic, re-usable and extensible components that offer functionalities to build new PIMS (or upgrade existing ones), fully compliant with current legislation framework and built on privacy- and security-by-design principles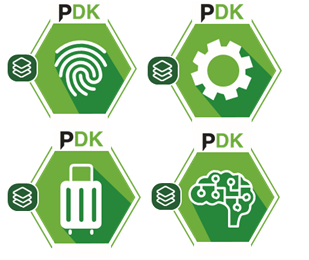 OUT2 | Data Management Tools
Key instruments to provide both PIMS and non-PIMS companies with the necessary tools to ingest and aggregate data in a secure and privacy-preserving way, while offering users data portability and data verification features
OUT3
An intuitive and easy-to-understand mechanism and interface for providing information about the trustworthiness of a web service, the collection of private information
OUT4
A single mechanism that allows users to decide which personal data to share, what is their monetary value for advertisers and which services can access them
OUT5
Algorithms and analytics services which will assist users to understand the value of their personal data
OUT6
They facilitate the trading of personal data between users and web services. Users provide their PDAs and web services can purchase them
OUT7
An intuitive, yet complete tool for the user to manage and control personal data in a centralized manner
OUT8
A scalable and holistic platform derived by instantiating PDK components, for trusted and transparent sharing of personal data
OUT9 | Evidence and New Knowledge
Evidence on social, economic and business impact of the project results. Awareness materials and training for stimulating adoption, promoting public engagement and science education opportunities. Methods for community and public engagement in innovation projects around privacy